Refayet Ullah Mirdha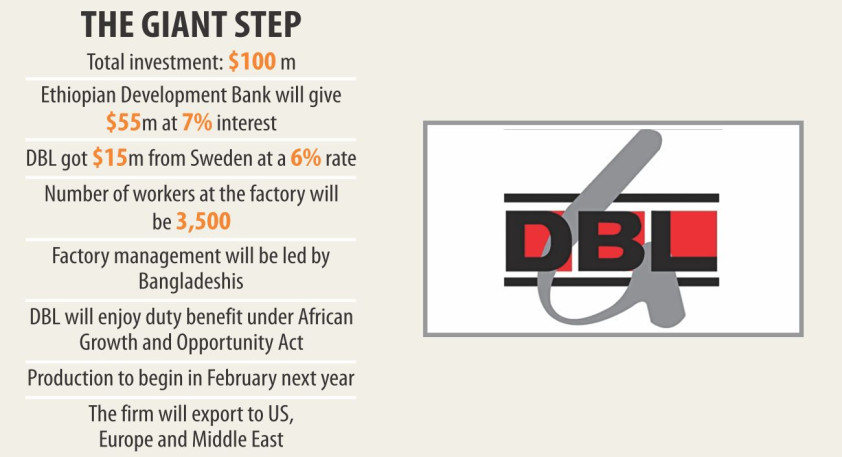 DBL Group, a leading apparel exporter, is investing $100 million set up a garment factory in Ethiopia,encouraged by duty benefits for exports from the African nation to US markets, a top official of the company said yesterday.
"The new factory will go into production in February next year.We expect to employ 3,500 workers. Of them, 150 will be employed as executives — all from Bangladesh," the official said.
The integrated textile and garment factory to be built in the Tigray region of Ethiopia will add immense value to the Ethiopian economy and strengthen exports, according to news agency Bernama.
Read more at thedailystar.net