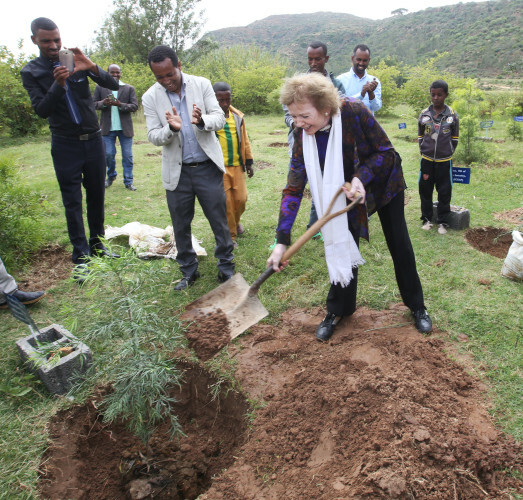 By Tesfa-Alem Tekle
July 9, 2016 (ADDIS ABABA) – Ireland's former president and Untied Nations Special Envoys on El Niño and Climate Mary Robinson said European leaders should look into Ethiopia when it comes to ways of handling refugees.
Mrs. Robinson made the remarks after concluding three-day tour this week in Ethiopia.
Ethiopia is one of the countries listed on UN's least developed nations list, the country, however, hosts more refugees than any other African countries.
Currently, Ethiopia shelters over 700,000 refugees in different camps.
"It is really depressing that at the moment that there is so much attention on refugees and migrants nearly losing their lives than not being treated well when they get to Europe, " Robinson told journalists.
"Yet in Ethiopia, their are made welcome, and they are cared for, the way it should be. Europe can learn from what is happening here in Ethiopia."
Read more at Sudan Tribune